Menu¶
You can see a new menu called Tools at the top of Unity Editor after UModeler is installed.
About¶
Opens About window.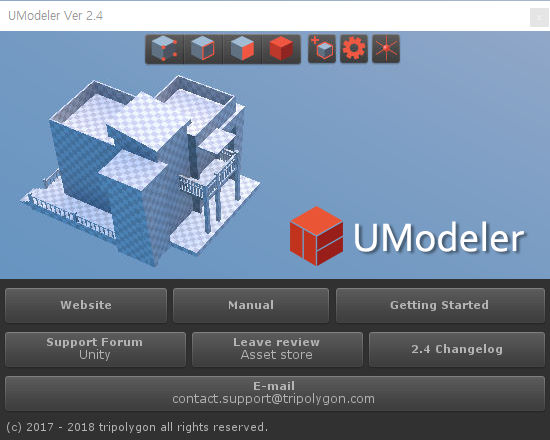 ---
New UModeler¶
Creates a game object with a UModeler component and a Mesh Collider component.
---
UModeler Window¶
Opens up the UModeler menu window. The menu in the inspector won't be displayed after it is opened up.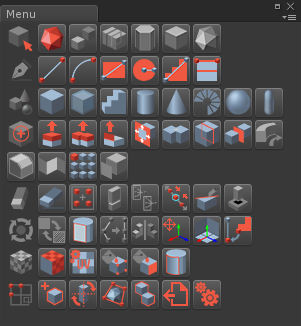 ---
UV Editor¶
Opens up the UV Editor.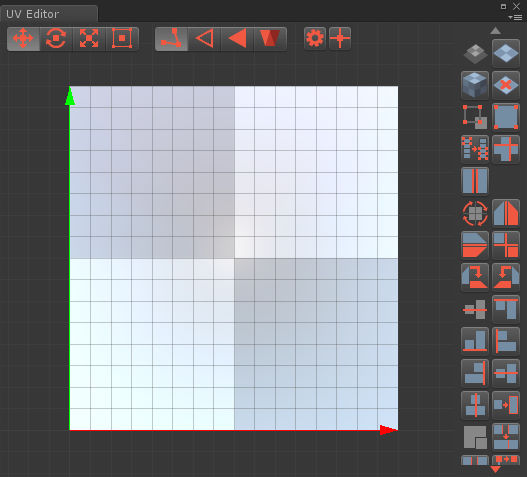 ---
UModelerize¶
Converts the selected objects to UModeler objects so that they can be edited using UModeler tools.
---
UModelerize Hierarchically¶
Converted the selected objects and all their children objects to UModeler objects.
---
Triangulate¶
Divides all polygons into triangles.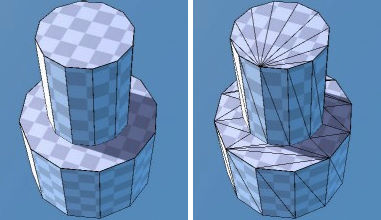 ---
Refresh¶
Refreshes every resource of all UModeler objects in the current scene. This doesn't change and remove any data. It might resolve a broken mesh issue or light map problems etc.
---
Arrange UV Islands¶
Arranges UV Islands to fix UVs. This function can be used when you think UV Islands are incorrect.
---
Preferences¶
Opens the Preferences window.
See Preferences to get more info.